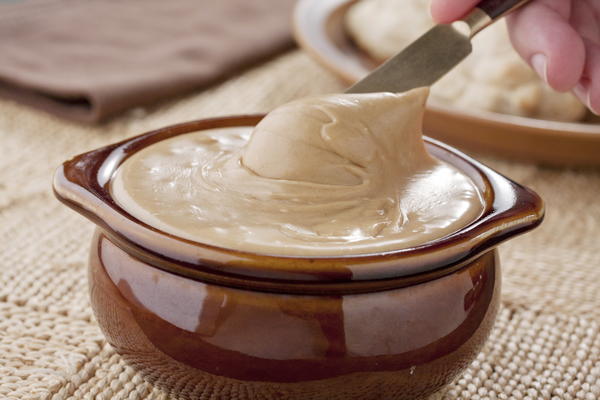 Photo courtesy of Mr. Food
This creamy, sweet peanut butter spread is often served at Amish gatherings – on everything from bread to cakes. One taste and you'll know why!
What You'll Need:
1/2 cup brown sugar
1/4 cup water
1 tablespoon butter
2 tablespoons corn syrup
3/4 cup peanut butter
1/2 cup marshmallow creme
1/2 teaspoon vanilla extract
What To Do:
In a medium saucepan over high heat, combine sugar, water and butter and bring to a boil.
Stir in corn syrup, reduce heat to low, and simmer 1 to 2 minutes; remove from heat.
Add peanut butter, marshmallow crème, and vanilla and stir until blended. Store in a container in refrigerator.